Embassy Ruins is the new 3-lane battlefield featuring 4 heroes per side.
It gives you the best tabletop MOBA feeling in just 30-60 minutes of play time.
​Order it now to get it by the release day of April 22 (it is ready to ship in our US and EU warehouses).
If you like to play online on Tabletop Simulator, we start a new friendly Clash on this map right on release day and you can sign up here for free.
On this map you can play with 3 victory cards as usual, or just go all-in on the MOBA aspect and play with the only goal of destroying the enemy Nexus.
Given the fact you only have 4 heroes for 3 lanes, it is inevitable that in a few turns as heroes are defeaeted a tower will go down and shortly after the Nexus will follow.
The box contains a neoprene playmat with stitched edges measuring 35x53cm (14x21in). The rules to play on this map are written on its box (see here).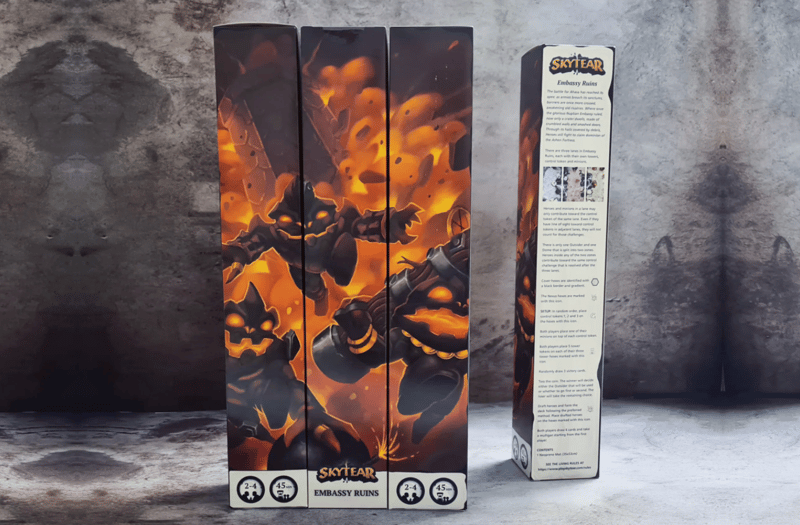 We are also making a limited print run of 2 new organized play kits, with full art illustrations of ALL the cards from The Breach and Unforgotten expansions.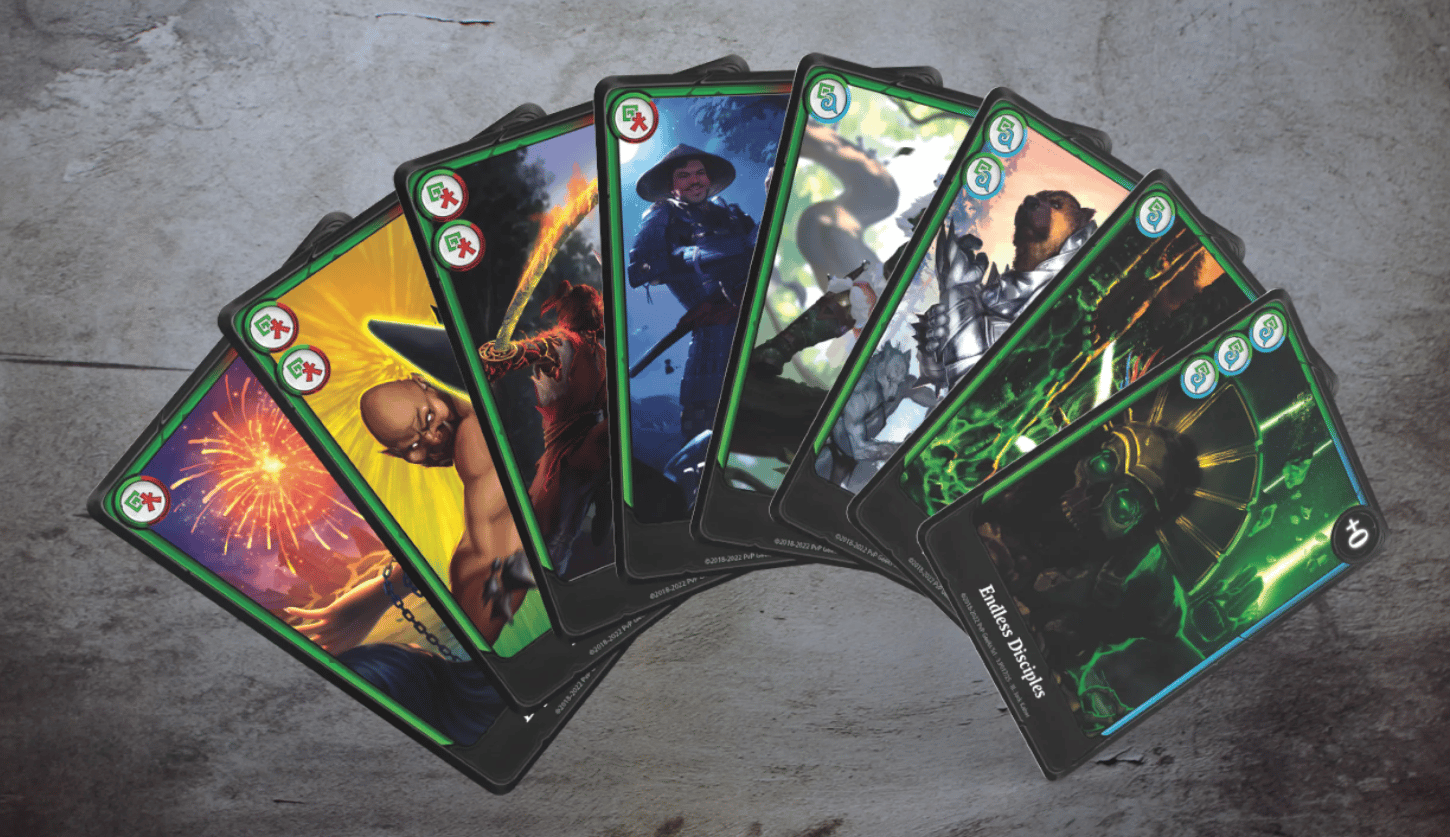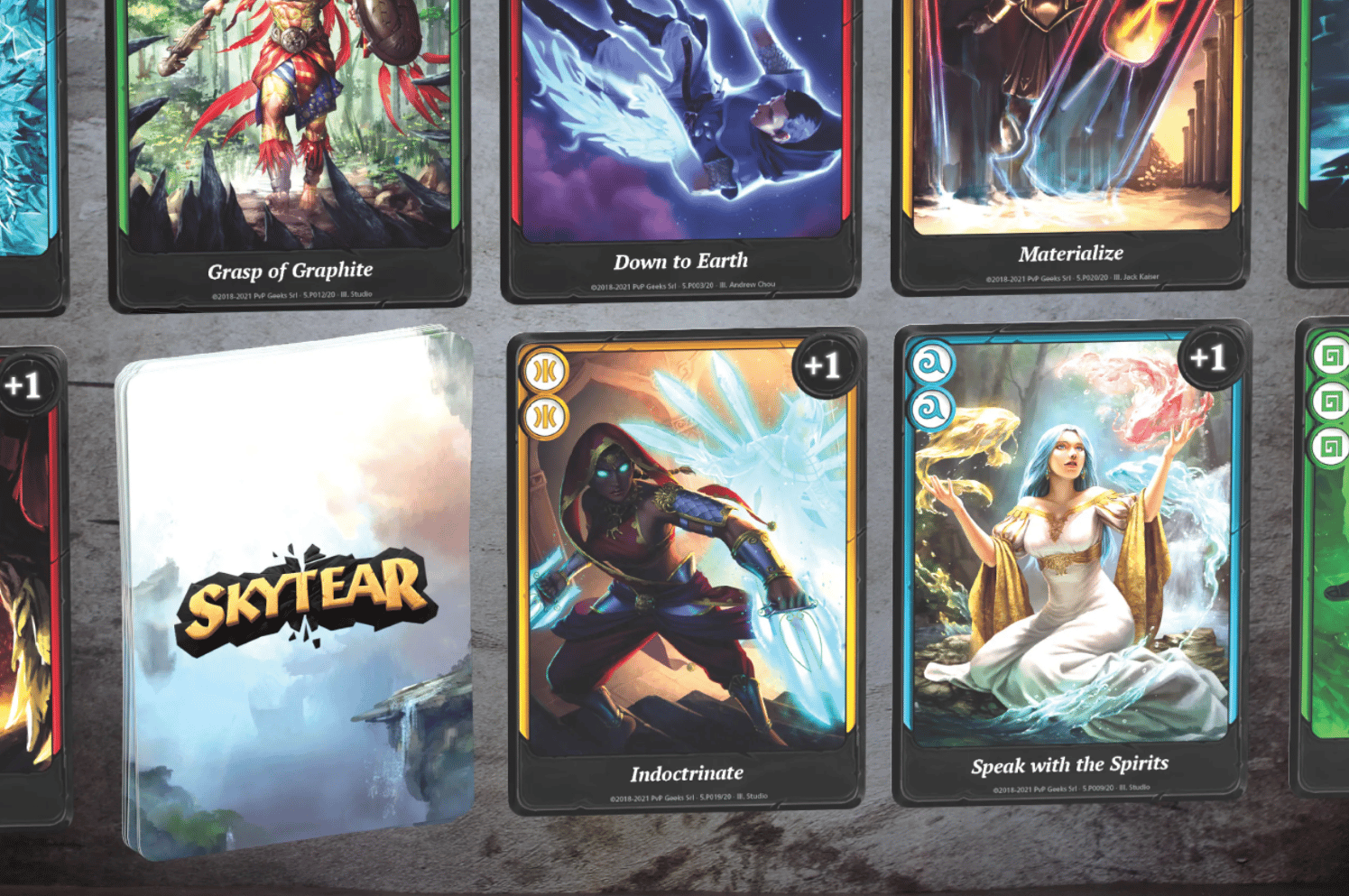 You can order these new OP kits from the website together with the new map: https://shop.playskytear.com/en/category/releases/2022-q2​
And that's it for this newsletter,
Happy gaming!
Giacomo
P.S.
Do you want to see this map in action?
Team Covenant played on this map recently:
Also the current world champion Smeoz and the designer Riccardo Neri played on it for the latest Skytear Sunday episode:
​